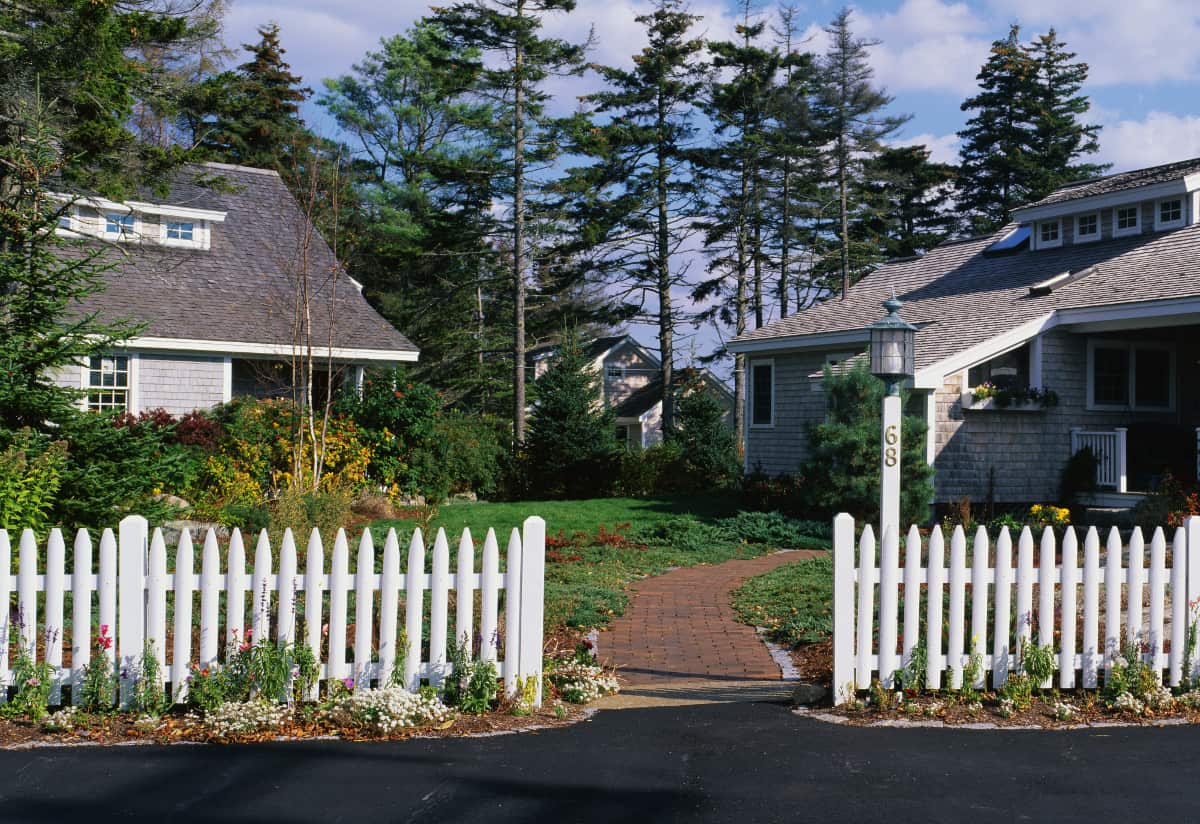 Farmingdale Maine Real Estate
About Farmingdale Maine
Farmingdale was incorporated as a town in 1852 from parts of South Hallowell and North, East, and West Gardiner. It borders Hallowell to the north, Gardiner to the south, and Manchester and West Gardiner to the west, with the Kennebec River forming its eastern boundary.
The first settlers, the Abenaki Indians, had a permanent settlement at Cushnoc, on the east bank of the Kennebec River, near the falls, in what is now Augusta. During the late 19th century, shipbuilding, lumber, and ice harvesting were among the town's major industries.
Before the availability of mechanical refrigeration, several ice houses lined the Kennebec River. The Knickerbocker Ice Company (then the largest ice producer in the United States) and the Marshall Ice Company had icehouses at Bowman's Point. The Rich Ice Houses were the largest icehouses above the Gardiner bridge, with a storage capacity of 70,000 tons.
In 1895, Knickerbocker's building burned, leaving only its chimney intact; it stood until it was demolished in 1911, to make way for Central Maine Power Company's first steam power plant. The Berlin Mills Company had a large sawmill on the river on Bowman's Point. The man-made log booms by Brown's Island were placed there to hold logs being floated down the Kennebec. While the logs were in the "boom" area, they were rafted and sorted for the sawmills.
Nowadays, Farmingdale is considered a commuter town, with many residents working in larger communities nearby.
Schools
The Hall-Dale School System serves Farmingdale, which is part of Kennebec Intra-District Schools (KIDS) Regional School Unit 2 (RSU 2), along with Dresden, Hallowell, Monmouth, and Richmond.
Recreation
Hutchinson Pond
Jamie's (or Jimmie's) Pond
The Kennebec River
The Kennebec River Rail Trail - spans 6.5 miles along the river, from Augusta's Waterfront Park through Hallowell and Farmingdale, ends in Gardiner. Trail access points in Farmingdale are on Pine Hill Drive, Bowman Street, and Sheldon Street
The Jamie's Pond Wildlife Management Area - 840-acre property maintained by the Maine Dept. of Inland Fisheries and Wildlife, offers trails throughout Hallowell, Farmingdale, and Manchester. Access in Hallowell is from Jamie's Pond Road. In Manchester, access is from both the Collins Road and Meadow Hill Road.
Points of Interest
Captain Nathaniel Stone House, 268 Maine Avenue. (National Register of Historic Places)
Peter Grant House - 10 Grant Street. Built in 1830, this prominent Farmingdale businessman's former home is one of Maine's earliest examples of Greek Revival, temple-style architecture. (National Register of Historic Places)
The Farmingdale War Memorial, a granite monument with the names of Farmingdale veterans from World War I through the Persian Gulf conflict.
Town of Farmingdale
289 Maine Avenue
Farmingdale, ME 04344
phone: (207) 582-2225
fax: (207) 582-8279
email: farmingdale@roadrunner.com
Browse Farmingdale Maine Real Estate
Select a property type below to find current listings available in Farmingdale, ME! Discover a range of residential listings - from waterfront homes to condos - as well as land parcels and commercial real estate. Keep track of your favorite Farmingdale listings when you create an account and we will notify you when similar properties hit the market. Talk to us - we can help answer all of your Central Maine real estate questions and provide further information on a specific listing.
For an alternative way to search, try our Advance Search Tool!