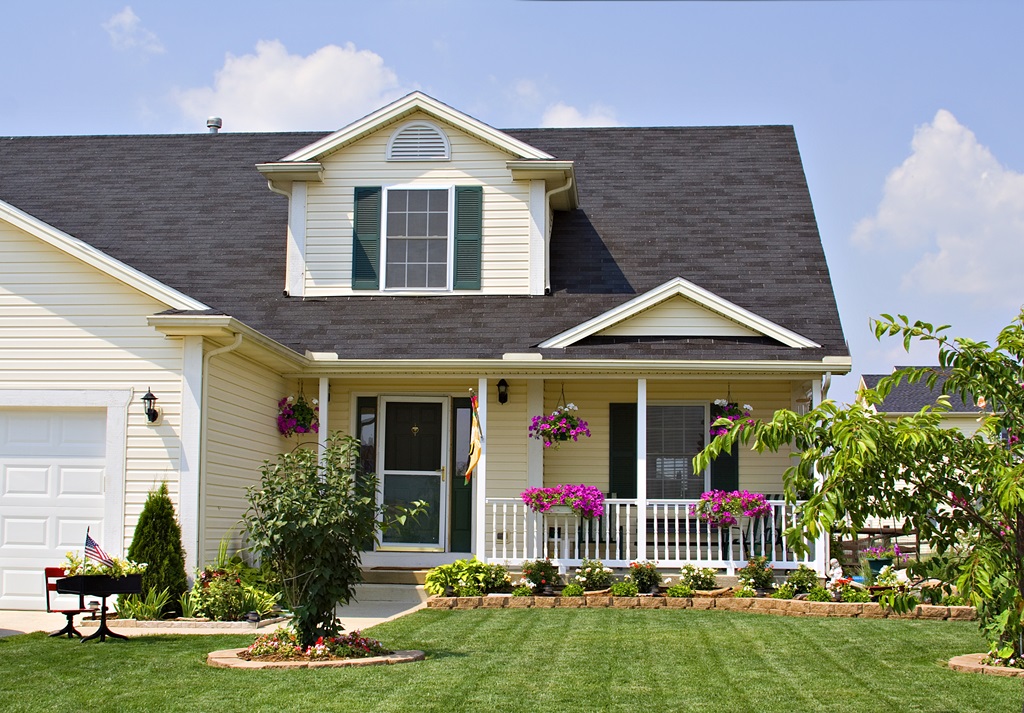 Some say "curb appeal"; others call it "a great first impression." No matter what lingo you use, the bottom line is, making a few smart home improvements—including in the often-overlooked area of landscaping—can add 10 to 15 percent to the asking price of your house. So how can you do that? Follow these 7 tried-and-true landscaping tips!
1. Match Style with Style
Landscaping experts almost universally agree it is crucial to match your landscaping with the architecture and general aesthetic of your home. All your landscaping choices, additions, and modifications should be in harmony with the style and color scheme of your home.
2. Think a Bit High-Brow
Marketing research reveals that homes with slightly more sophisticated landscaping elements, such as large island planting and curved bed lines, can command a higher price. Adding annual color flowers and "Christmas tree" evergreens can also bring a touch of class and enhance home value.
3. Think "Year-Round"
Seasonal flowers may be major stars on Instagram, but they could lose their luster if your home stays on the market a while. So engage in more strategic landscaping. This means selecting focal elements for each season, such as radiant bulbs for spring, gorgeous annuals for summer, well-maintained shrubs for the fall, and "'tis the season" evergreens for winter.
4. Use Trees to Deliver That Home-y Look
When planted tastefully, street-facing trees can be a major contribution to enhancing home value. One highly targeted study, published in Landscape and Urban Planning, concluded that homes for-sale featuring street-facing trees sold for an average of nearly $9,000 more—and days faster—than homes without.
5. Consider Automatic Irrigation
Despite our most valiant efforts, most of us simply aren't experts at watering trees, shrubs, and flowers. That's why automated irrigation can be such a smart investment in home value enhancement.
6. Go "Low-Maintenance" as an Alternative
If you're not an expert at watering but also don't care to install automatic irrigation, consider landscaping that requires little water. This can be accomplished through landscaping rocks and/or low-maintenance bushes and shrubs. This "less cost/less upkeep" strategy can become a particularly attractive home value enhancement.
7. Focus Like a Laser on the Front Pathway
Prospective buyers will enter your home via your front lawn and door. Why not give them a great first impression? Paying special attention to your pathway by beautifying it with plants, flowers, and/or small hedges either side can pay big dividends when your "For Sale" sign goes up.
Do you want to buy your dream home in Maine —or sell one? We'd love to assist you and invite you to contact us today.