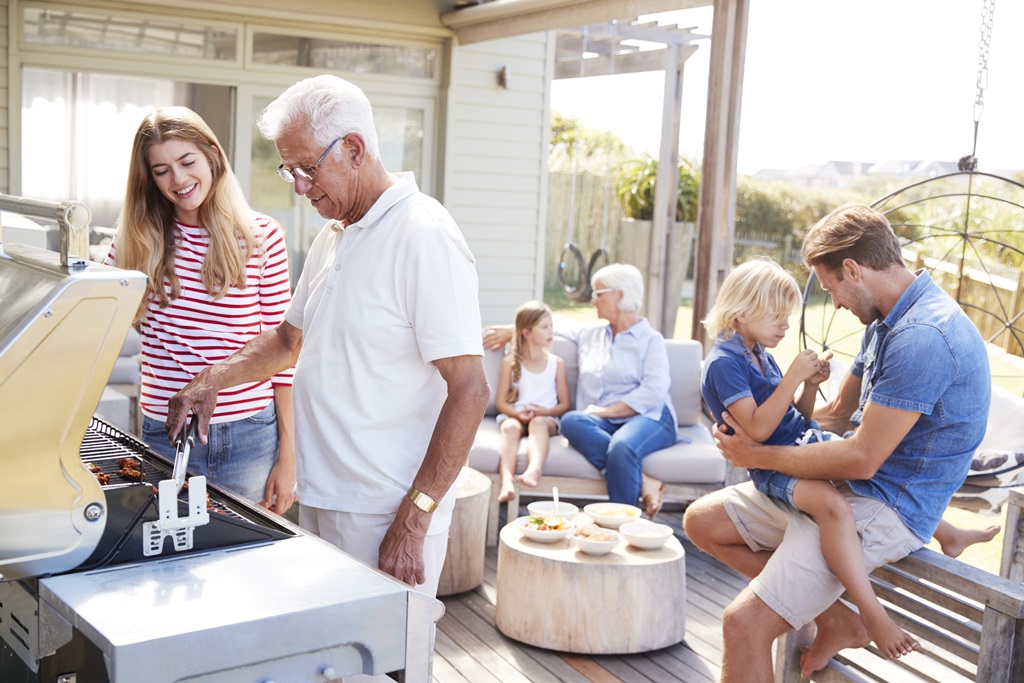 It's almost Father's Day 2019! We know you are getting everything ready to make it a special day for Dad, but there's another man of the hour...your grandfather!
Whether you need some ideas to celebrate your own grandfather or are looking for gift ideas to help your kids celebrate their grandpa, we have you covered.
Here are our top 7 ways to celebrate Grandpa on Father's Day 2019:
Take Him to a Car Show
Whether grandpa is into model cars, boats, or model trains, taking him to an afternoon at an event showcasing his interests could be his idea of a perfect Father's Day. You'll get to spend some quality time as a family while learning a bit more about his hobbies.
Enjoy a Video Game Marathon
Is grandpa a potential Fotrnite fiend? Or maybe a Super Mario Bros champion in the making? A fun way to celebrate may be to allow your children to introduce their grandfather to their interests. Who knows? Maybe he'll be even better at the games than they are. So grab some snacks and set up camp in the living room. It's time for hours of fun!
Take in a Sporting Event
Take him out to the ball game!
If the weather looks nice, one of the best ways to show your grandfather that you care about him this Father's Day is to grab tickets to watch his favorite team (hopefully) take home a win.
Hit the Courts Yourself
Has seeing your team in action left you feeling inspired? It's time to treat grandpa to a little friendly competition. Whether it's an afternoon of put-put, one on one in the driveway, or full on flag football, you don't have to let him win just because it's Father's Day.
Host a BBQ
Lots of dads and grandads like to light up the grill and spend the afternoon in the sunshine with their families. This could also be the perfect time for your grandfather to show off his new "#1 grandpa" apron or any of the other fun grill accessories he got as a present that morning.
Go for a Dinner Out
If an afternoon grill session isn't your grandfather's cup of tea, then consider taking him out for a nice dinner instead. Maybe he wants to hit his favorite pub, check out a new taco stand, or finally experience the nicest restaurant in town. Whatever his choice, it's your treat.
Give Him the Gift of Time
One of the best gifts you can give your grandfather is the gift of time. Take a moment and really think about what he would enjoy, or better yet, ask him. It's his day after all. Then spend the day with him. On his terms.
Looking for a house to make a home this Father's Day?
We can't wait to work with you. Contact us today!