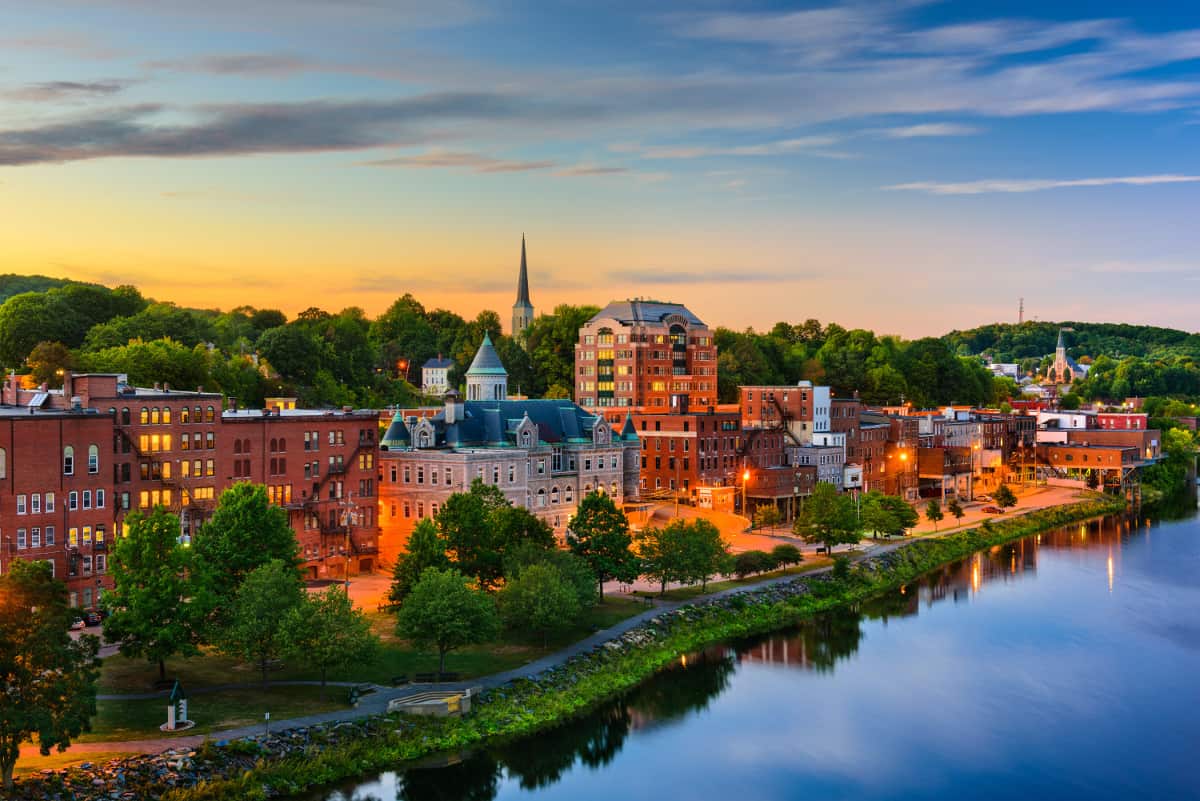 Augusta Maine Real Estate
About Augusta Maine
Maine's capital is also one of the oldest cities in New England. An original Pilgrim settlement established in 1628, Augusta nestles the Kennebec River and, along with 21 other small cities and towns, makes up the Kennebec Valley Chamber of Commerce. At its heart resides the elegant 180-foot dome of the State House, built from Maine granite, designed by well-known Boston architect Charles Bulfinch. The region's rich history is preserved in the Maine State Museum, next door to the state house. The museum chronicles 12,000 years of Maine life through life-like exhibits offering educational opportunities for students and many cultural activities. Augusta's Fort Western, the oldest wooden fort in New England, offers living history programs for all ages.
With approximately 20,000 residents, Augusta is the third smallest capital city in the nation. The population of Augusta includes the multi-generation presence of French, English, and Irish immigrants' families, stemming from the city's days as a textile and manufacturing center. Today, some of Augusta's primary employers are the State Government and the new state-of-the-art Alfond Center for Health and Harold Alfond Center for Cancer Care.
Augusta also serves as a retail center with the Market Place at Augusta offering 40 plus major retailers, restaurants and specialty shops, the Turnpike Mall and Capitol Shopping Center. Additionally, Augusta is also home to many wonderful locally owned stores and restaurants with a strongly supportive "buy local" community. Included in the cities shopping opportunities, are multiple farmers' market locations.
Schools
Augusta offers 4 elementary schools located in neighborhood settings, serving the Kindergarten through 6th-grade students of their surrounding residents, with three of the schools offer specialized delivery services to meet the needs of all students. In 2006, a new Cony High School was built with a floor plan that spans 184,000 square feet and includes 56 classrooms, along with three regulation size basketball courts, an acoustically designed auditorium with an occupancy of 950, a courtyard and a food court. The new school was built alongside the city's existing Capital Area Technical Center, which provides hands-on learning opportunities for students throughout the capital communities. The shared campus now houses students in grades 7-12.
An hour to the mountains and an hour to the coast, Maine's capital has a lot to offer those seeking a safe and stimulating community for living, working and raising a family.
Start your Augusta Maine Real Estate search below!
Select a property type below to find current listings available in Augusta, ME! Discover a range of residential listings - from waterfront homes to condos - as well as land parcels and commercial real estate. Keep track of your favorite Augusta listings when you create an account and we will notify you when similar properties hit the market. Talk to us - we can help answer all of your Central Maine real estate questions and provide further information on a specific listing.
For an alternative way to search, try our Advance Search Tool!